Year 2 - Class Kite
Welcome Back Kites!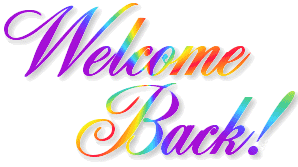 It's so lovely to have you in Year 2 this year and I look forward to learning with you all!
*If you were unable to attend our 'Meet the Teacher' evening, please click here for the slides.*
Who are we in Year 2?
I will be teaching in class Mondays – Thursdays. On Fridays, I have my PPA time and the class will therefore be taught by Mrs Thomas.
We have Mrs Moss, our class teaching assistant all day on Mondays, Tuesdays and Wednesdays and Thursday mornings.
Mrs Atkinson will be supporting Mrs Thomas in class on Fridays.
P.E – For the Autumn 1 term, P.E will take place on Mondays. Please ensure your child has their full P.E kit in school with the option of both shorts or trousers for the colder weather. All jewellery should be removed or covered with tape. In Autumn 2, P.E will change to a Friday, as the children will be taught by Sam from More Move.
Forest School – this will be taking place in the Spring term with Mr Holdaway.
Homework – please see our separate homework page for details
Please ensure all children bring their reading records and water bottles every day with them.
If you have any questions at all, please do not hesitate to speak to me on the playground or make an appointment to meet with me.
I look forward to seeing you at 'Family Friday' mornings.
Miss East
English
For our writing lessons, we follow the Talk for Writing principles which involve a baseline assessment and planning - 'cold' task, the imitation phase, the innovation phase and finally the Independent application and invention - 'hot' task. This term we will be working on a Journey story (setting description focus), a Non-chronological report and a Defeating the monster story (character description focus).
In Year 2, the children will have specific handwriting lessons throughout the Autumn term, where letter & number formation is revised and they will be reminded of how to correctly join each letter. Stand alone Grammar lessons to teach the specific skills required take place each week but grammar skills are taught as part of every English lesson.
Spelling/Phonics
Year 2 children are taught daily phonics/spelling lessons, learning the Year 2 spelling patterns as well as revising the Year 1 spellings. Throughout the Autumn term, children will be recapping their Phase 5 phonic sounds in preparation for the Phonics Screening Test in December. Please do encourage your child to use their phonics when reading or writing and let us know if we can support you further with this. You can find the Phase 5 phonic sound mat below:
The Year One spellings you can practise with your child at home are also below. We will continue to embed these before moving onto the Year 2 spelling patterns in Autumn 2.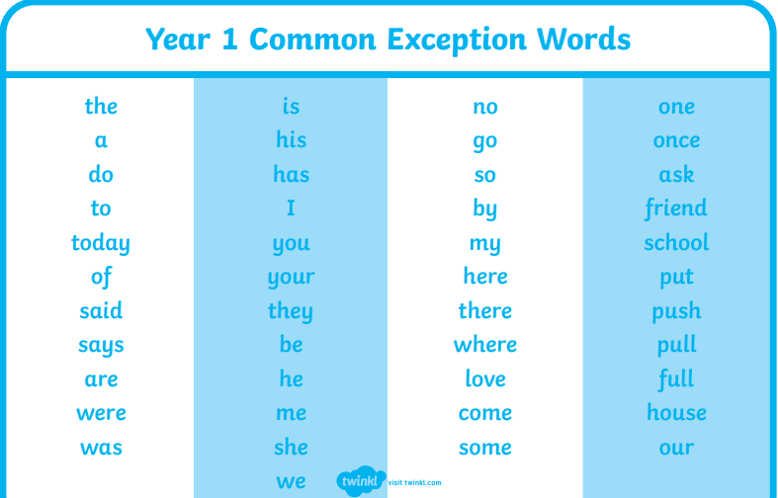 Reading
Reciprocal Reading takes place every day. In Year 2 we do whole class guided reading. This is a carousel of activities including reading and learning a text to improve fluency, focusing on the vocabulary, completing a set of comprehension questions and summarising what we have read.
Children must hand in their reading record every day to be checked and signed by an adult. Children are encouraged to read every night at home and parents are asked to sign to say they have read. This then feeds into our whole school reward system where children are rewarded book tokens for daily reading. The class with the highest number of book tokens each week, wins our special Badsey Book Worm who then spends the week with the winning class. We aim to read with every child weekly and will move children through the coloured book bands as they progress. We use the Oxford Reading Tree banding system which focus on comprehension. Within school, we also use specific phonics reading books to support children with their phonic knowledge.
Maths
Our maths learning throughout the Autumn term will focus on the following areas:
- Place Value
- Addition and Subtraction
- Multiplication and Division
- Money
You can support your child by helping them to practise reading and writing numbers to 100, as well as regular counting. In Year 2, all children are required to learn their 2s, 5s and 10 times tables so practising lots at home will help children to retain them.
3D Curriculum
Our whole school theme this term is 'Water, water everywhere'.
In Year 2 we will be focusing on the Great Fire of London and thinking about how the River Thames was used to help with the fire. Excitingly, we will be having a fun, historic workshop based on the event, to further support the children's understanding.
Science – Materials
Geography – Identify continents and oceans of the world
Art/DT – Colour mixing/Tudor Houses
Computing – why do we use computers? Basic skills
PSHE – Friendships and behaviours
P.E - Dance