Year 2 - Class Kite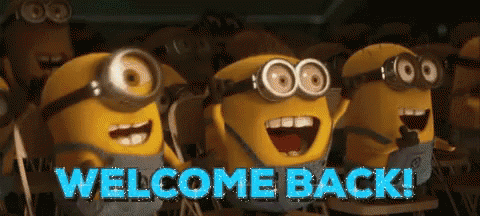 Hello lovely Kites!
Well, here we go again! We're back to doing some learning at home for this half term. I know it feels very different and can be so difficult to stay determined to do your work but IT IS SO IMPORTANT!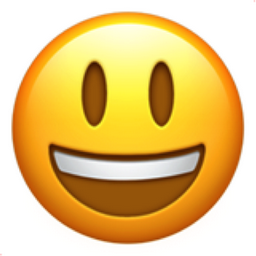 For Thursday 7th and Friday 8th January, you will be able to follow the timetable here with some structured work and ideas for you to complete. Then, from Monday 11th January, you will be accessing your work via Microsoft Teams - remember that strange computer programme we all looked at? That's the one! I know it seems a little complicated (and I am still learning how to use it too) but I'm sure we will all be set up and running in no time.
If you do not have access to your child's Microsoft Teams account then please contact the office asap - office@badseyfirstschool.org.uk
Don't forget, you also have your Education City login details (stuck inside your reading records) and your TT Rockstars information will be sent to you by the end of this week so there is plenty to keep you busy. Please continue to read daily at home - you were all fantastic at this before Christmas.
That's all for now and I will be in touch very soon with some more information and new work. Looking forward to seeing you all virtually! :D
Here is the Afternoon Choice Activity Grid for home learning starting Monday 11th January:
Phonics
You can support with their phonics learning at home through the use of Phonics Play which is still offering free membership to families and by using the Phase 5 sound mat below. Practise the sounds by asking your child to say them out loud, to remind them of the pronunciation. If you are unfamiliar with phonics, please have a look at this video which will support you with the different sounds - there are a lot to remember! However, please do come and speak to me if you would like further support.
Spellings
As we will be focusing on phonics during the first Autumn term, we will only be recapping our Year 1 high frequency words. You can find these words below if you would like to practise them at home.
Following this, we will then be learning a new spelling rule each week. The aim is for the children to understand and apply the rule as opposed to simply learning a list of words by rote. Therefore they might be tested on some different words to the ones they take home. The spelling rules will be placed here for you once we begin learning them.
There is also an expectation in Year 2 to be able to read and spell the common exception words which you will find here. Please continue to practise these at home - they are certainly a little tricky and will take lots of practise. I usually ask the children to use the 'look, cover, write, check' method of spelling and then use the words in sentences, so they should be familiar with this format of learning. They should also practise reading them so they are familiar words when they come across them in their reading books.
Reading
Children are expected to read every day at home where ever possible as this is one of the most important skills to support their general reading and writing. Please sign your child's reading record to say they have read and send it into school every day. For every night that your child reads at home, they will be moved up the reading reward chart in the classroom, which brings a lot of excitement. You can support your child with their reading by reminding them to use their phonics to help them with tricky words and also asking some questions to check they have understood what they are reading. You will find some examples of questions to ask them below which have been broken down into questions to ask before, during and after their reading:
All children have been assessed for the current reading ability and fluency and have been given a coloured book band. They will bring home books from this book band which focuses on their fluency, vocabulary and understanding. As they progress, they will move through the colours where you will notice that the books become longer and trickier.
Furthermore, books will be sent home with your child if there is a phonics sound that they need to practise. This will support specifically with that sound, allowing children to apply their blending skills using the targeted digraph. Children will be expected to read this in addition to their usual reading book.
As children move through Year 2, they will begin our 'Accelerated Reading' Programme, which allows them to focus on their comprehension skills in addition to expanding their vocabulary. Children will participate in weekly reading quizzes to check for their understanding of the text.

Thank you for your continued support,
Miss East
Below are some useful links to things that the children might enjoy doing in between work:
Helpful Website Links
https://ec1.educationcity.com/ (children require their personal username and password which has been stuck into the front of their reading record)
https://www.phonicsplay.co.uk/
TT Rockstars (username and password is in the front of your reading record)
https://www.bbc.com/bitesize/subjects/zgkw2hv
https://www.bbc.com/bitesize/subjects/zjxhfg8
https://www.phonicsplay.co.uk/PicnicOnPluto.html
https://www.teachyourmonstertoread.com/
https://www.oxfordowl.co.uk/for-home/reading/
https://www.storylineonline.net/
https://www.barnesandnoble.com/b/free-ebooks/nook-books/kids/_/N-ry0Z8qaZtu1
https://www.crickweb.co.uk/ks1literacy.html
https://www.coolmathgames.com/