Year 4 - Class Eagle
Autumn Term 2021
Welcome to the Year 4 Class Eagle web page!
HERE are the slides from the Meet the Teacher evening if you were unable to attend.
On this page, you will hopefully find all of the useful information that you will need for the term ahead in Year 4. If you cannot find what you are looking for, please feel free to grab me on the playground or give the office a call or an email to pass onto me!
I (Miss Davies) will be the class teacher for Year 4 from Tuesday - Friday and Mrs Thomas will lead the class every Monday as I have time for PPA and work across the school. We are also lucky enough to have Mrs Macauly with us up until Christmas. She is training to be a teacher and will take on more group and whole class teaching as we move through the Autumn Term. We will also have Mrs Thomas with us in class on a Tuesday and Wednesday in a TA role and Miss Ore from Wednesday to Friday. All of this extra adult capacity is a wonderful opportunity for us and will enable us to really hit the ground running with our learning!
There will be a block of 10 swimming sessions for Year 4 children this year but this won't be until the Spring Term so I will be in touch nearer the time regarding dates etc for this.
Our PE slot is on a Friday morning. Please ensure your child always has a named PE kit (navy/black plain shorts, white /blue plain t-shirt and a pair of pumps or trainers) in school. As the term progresses, the weather usually becomes significantly chillier but we will still always endeavour to go outside, so feel free to send in a pair of plain jogging trousers and jumper for your child to wear. Please remember, your child is not allowed to participate in PE wearing earrings so will need to either remove them or cover with tape. Please send in some medical tape if required.
We will be doing Forest School every Tuesday up until half term. Please ensure that your child has sensible outdoor clothing for this as we will be out in all weathers. Your child is welcome to come into school wearing their forest school kit but this should be as close to uniform as possible; for example not football shirts etc. Ideally, if your child can bring in wellies or trainers that they (and you) are happy to get muddy in a carrier bag, this will mean that they will have clean shoes to wear home!
English
For the Autumn Term, we will be delivering specific handwriting lessons where letter & number formation is revised, the positioning of 'square' and 'rectangle' letters are revisited and they will be reminded of how to correctly join each letter. Every child needs to earn their Yr4 pen licence by producing consistently joined handwriting. Stand alone Grammar lessons to teach the specific skills required take place each week but grammar skills are taught as part of every writing lesson.

For our writing lessons, we follow the Talk for Writing principles which involve a baseline assessment and planning - 'cold' task, the imitation phase, the innovation phase and finally the Independent application and invention - 'hot' task. This term we will be working on a poetry unit, a Quest story (description focus), Non-chronological report, Defeating the monster story (Characterisation focus) and a Recount (diary).
Spelling
Year 4 children have a daily spelling lesson which teaches the spelling rules from the Year 4 programme of study as well as previous year group spelling rules which need reinforcing.
Over the first couple of weeks, I have been busy carrying out lots of elicitations and informal assessments to find out where the children are at and therefore help me to plan appropriately for all of the children. You can find the termly overview here which will take us up to Christmas. Please bear in mind that this may change as it is assessment led based on the children's needs. For examples, some weeks we may need to do extra practise on a particular rule.
We also invest a lot of time practising the Year 3/4 spelling words and any from KS1 that are still not embedded, so the children are able to spell these words accurately when writing independently.
Reading
As the children arrive in school each day, their Reading record books are checked & signed. Your child will be rewarded for reading at home by moving up our Reading chart with the aim of moving up each morning and earning a book token. The class with the most tokens at the end of each week, receives our Badsey Book Worm. Children are given the opportunity to choose a book from the classroom selection to take home or choose a book from home to read each evening.
Library – The children have the opportunity to take a library home as an additional reader. They can change these as often as they like when they bring back their existing book.
Our class book this term is River Boy by Tim Bowler
The children will complete a Star Reader quiz at least 3 times before Christmas to determine your child's reading age and therefore the appropriate Accelerated Reading book level. The children get to read this Accelerated Reading book most days & as part of our Reciprocal Reading carousel.
Reciprocal Reading takes place each day. This is a carousel of reading activities where the children get to read with Miss Davies, complete a comprehension, read their Accelerated reading book independently and complete a book activity.
Maths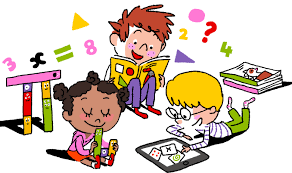 .
The most important thing you can do to support your child this year in maths is to help them learn all their times tables off by heart. This will speed up their numeracy skills incredibly and boost their confidence enormously. Please chant them as often as you can, firing questions to ensure they are secure.
Encourage them to play 'TTRockstars' at home too.
This is especially important in Year 4 because all children will complete a multiplication assessment in the Summer Term which will include all times tables up to 12 x 12.
As with the spelling, I will be carrying out assessments early on in the term to determine which times tables your children know and which they need to focus on next. If you need any resources or advice on how to support with this at home then please let me know and I can arrange for some resources to come home.
Daily lessons – Learning journey
Place Value
Rapid Recall of addition & subtraction
Formal Written Methods (FWM) for addition & subtraction
Measurement: Perimeter
Rapid Recall of multiplication & division
Formal Written Methods for multiplication & division
Measurement: Area
Maths Facts – daily
Maths facts sessions will focus solely on times tables and multiples for the Autumn Term
Arithmetic – weekly
Place Value based skills such as:
Compare and order numbers
Find 10, 100 and 1000 more or less than a given number
3D Curriculum
Our whole school theme for this term is 'Water, Water Everywhere'.
For Year 4 children it links to our Geography unit 'Rivers'.
We will learn about the features of a river, uses of a river and carry out some case studies of some famous worldwide rivers, including local ones. We are hoping to book in a trip to Gloucester Docks WaterWay museum as part of this - I will be in touch if and when this is confirmed!
Our DT and Art covers a variety of skills inspired from our themed work.
Science – States of matter including grouping materials and rocks
Computing – Databases
Music – rhythms and basic musical notation
RE – Thinking about Christian beliefs and learning about important key festivals for different religions such as;
Christmas
Diwali
Hanukkah
PSHCE – Living in the wider world; Health and Well being
This is always an extremely busy but exciting term at school as the children settle into their new classes. This year, we are REALLY looking forward to bringing back lots of the other things that make the school experience too. For example, trips, sports events, celebrations in the church for key dates and just the simple things like a whole school assembly!!!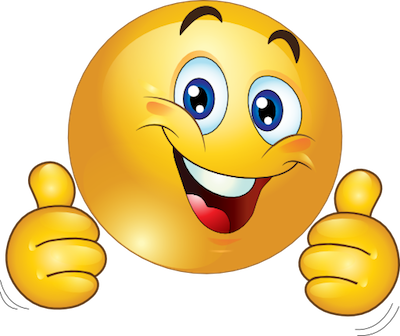 We look forward to seeing friends and family on our Family Friday mornings, where the children can share their learning with you.
Miss Davies
Helpful Website Links
If you have access to an electronic device then there are lots of helpful websites below which you can use to do some different learning:
Your child is familiar with using Education City in school, which is an absolutely fantastic website for English, Maths and Science, which school subscribes to each year. It requires an individual username and password (which your child knows & uses in school). Click here to log in.
TT Rockstars is the tool we have invested in to help children learn their times tables in a fun and modern way. Your child has their own personalised login. Click here to access the website.
A few websites linked to Reading
https://www.oxfordowl.co.uk/for-home/reading/
https://www.storylineonline.net/
https://www.barnesandnoble.com/b/free-ebooks/nook-books/kids/_/N-ry0Z8qaZtu1
BBC – KS2 Bitesize – Home
This has links to all subjects for primary school aged children with areas to learn and revise. It has areas with explanations and definitions and videos to support learning.
https://www.bbc.co.uk/bitesize/primary
Punctuation, English Games for 7-11 Years – Topmarks
Trapped – Punctuation. Three punctuation games where you need to punctuate paragraphs and sentences to gain the Key of Freedom to escape from the tower.
https://www.topmarks.co.uk/english-games/7-11-years/punctuation
Thinkuknow – home
Guide to internet safety and safe surfing for young people from Think U Know. Learn about online safety when using blogs, chatting, online gaming and other forms of online communication
https://www.thinkuknow.co.uk/
Crickweb | KS2 Literacy
Free Interactive Primary or Elementary Key Stage 2 ages 6-11 years, Literacy and English Teacher Resources and fun Kids Games. English learning as a second language.
https://www.crickweb.co.uk/ks2literacy.html
Home Page : nrich.maths.org
Finding your home on NRICH. We have homes for students of different ages, teachers and parents/carers. The NRICH Project aims to enrich the mathematical experiences of all learners.
https://nrich.maths.org/frontpage
Planets For Kids – Solar System Facts and Astronomy
Welcome to Planets for Kids I really hope you enjoy the information that I have provided on this website. You will find lots of information about our solar system.
https://www.planetsforkids.org/
National Geographic Kids
National Geographic Kids explores the fascinating world we live in. Have loads of fun discovering incredible facts and information.
https://www.natgeokids.com/uk/
Woodlands Homework Help
Woodlands site has different zones for some foundation subjects (History, Geography, RE, Art and Science) and core subjects (English and Maths). Different topics can be explored too
https://www.primaryhomeworkhelp.co.uk
THANK YOU!
Thank you to all Eagle parents and carers for your support. If you do need to catch up with me for any reason then you will be able to see me in the morning at drop off or after school at pick up. Alternatively, you can contact the office to leave any messages.