Year 5 - Class Hawk
Spring Term 2022
to our Year 5 webpage with lots of useful information about Spring term in Year 5.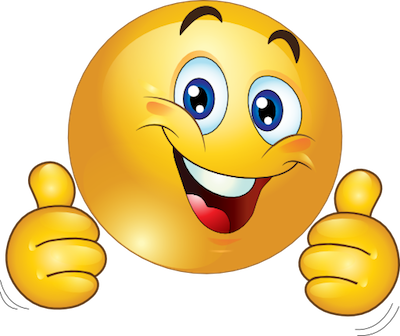 Please see our Spring Term 2022 Curriculum Letter here
Who's who in Hawk Class?
I (Mrs Stirling) teach Hawk class with Mrs Atkinson as our teaching assistant on a Monday, Tuesday, Wednesday and Thursday mornings. Mrs Thomas teaches Hawk class every other Friday, when I have my PPA time.
Curriculum Headlines
PE this term is on a Tuesday (indoor) and a Friday with Sam (outdoor).
Forest school will be once per half term. (Dates to be confirmed)
It is our intention to run a Year 5 production the week before Easter, Covid restrictions dependent.
Homework is set weekly. Please see the Homework page for details.
This term, your child will be bringing home their Accelerated Reading book to read each evening. It is essential they bring their book back into school with them each day, as we use the books during their Reciprocal Reading session as well as during independent reading time after lunch or reading 1:1 with an adult. Please continue to sign their books for them after reading at home and ensure the book and Reading Record book are returned to school each day. Many thanks.
Towards the end of Spring 2 term, a meeting will be organised to finalise details for our exciting Year 5 residential trip to Condover Hall straight after Easter.
As always, please do not hesitate to contact either myself or Mrs Atkinson via the office or catch us in the playground, if you have any concerns.
Let's hope we have as 'normal' an academic term as possible.
Helpful Website Links
Here is a comprehensive list of on-line resources we feel are excellent to use at home.
Your child is familiar with using Education City in school, which is an absolutely fantastic website for English, Maths and Science, which school subscribes to each year. It requires an individual username and password (which your child knows & uses in school). Click here to log in.
TT Rockstars is the tool we have invested in to help children learn their times tables in a fun and modern way. Your child has their own personalised login. Click here to access the website.
A few websites linked to Reading
https://www.oxfordowl.co.uk/for-home/reading/
https://www.storylineonline.net/
https://www.barnesandnoble.com/b/free-ebooks/nook-books/kids/_/N-ry0Z8qaZtu1
BBC – KS2 Bitesize – Home
This has links to all subjects for primary school aged children with areas to learn and revise. It has areas with explanations and definitions and videos to support learning.
https://www.bbc.co.uk/bitesize/primary
Punctuation, English Games for 7-11 Years – Topmarks
Trapped – Punctuation. Three punctuation games where you need to punctuate paragraphs and sentences to gain the Key of Freedom to escape from the tower.
https://www.topmarks.co.uk/english-games/7-11-years/punctuation
Thinkuknow – home
Guide to internet safety and safe surfing for young people from Think U Know. Learn about online safety when using blogs, chatting, online gaming and other forms of online communication
https://www.thinkuknow.co.uk/
Crickweb | KS2 Literacy
Free Interactive Primary or Elementary Key Stage 2 ages 6-11 years, Literacy and English Teacher Resources and fun Kids Games. English learning as a second language.
https://www.crickweb.co.uk/ks2literacy.html
Home Page : nrich.maths.org
Finding your home on NRICH. We have homes for students of different ages, teachers and parents/carers. The NRICH Project aims to enrich the mathematical experiences of all learners.
https://nrich.maths.org/frontpage
Planets For Kids – Solar System Facts and Astronomy
Welcome to Planets for Kids I really hope you enjoy the information that I have provided on this website. You will find lots of information about our solar system.
https://www.planetsforkids.org/
National Geographic Kids
National Geographic Kids explores the fascinating world we live in. Have loads of fun discovering incredible facts and information.
https://www.natgeokids.com/uk/
Woodlands Homework Help
Woodlands site has different zones for some foundation subjects (History, Geography, RE, Art and Science) and core subjects (English and Maths). Different topics can be explored too
https://www.primaryhomeworkhelp.co.uk
Wellbeing
https://happiful.com/free-guide-released-to-help-parents-talk-to-children-about-black-lives-matter/