Year 5 - Class Hawk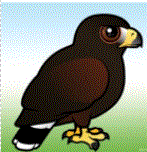 Welcome back to school and Year 5 in Hawk class. On this page you will find information about our class routines, what lessons we do on each day and our learning curriculum for the term.
Year 5 is an exciting year at Badsey as the children are given extra jobs allowing them to thrive as 'the eldest and most responsible children' in school. They have been paired with a peer and are on a rota to collect the fruit and milk trays, tidy the library and deliver any office post. Obviously, at the moment, we are following Covid guidelines, so these tasks are a little limited.
Each child needs to bring into school a named water bottle. Please encourage just water, saving the squash for lunchtimes. Our lunch slot is a little later at the moment so please send your child in with a healthy snack to eat at break time. No chocolate or crisps please.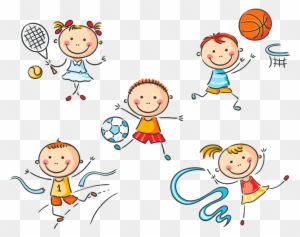 PE will take place on a Friday.
Please ensure your child has a named PE kit in school. They need plain navy or black shorts, a plain blue/Badsey t-shirt and a pair of trainers/pumps. Due to Covid recommendations, we are planning to take our PE lessons outside as much as possible, so your child may like to wear a pair of jogging trousers and an extra jumper, as it will probably get rather chilly nearer the Winter!
Homework will start week 4. I will send home a piece of homework glued into a Homework book on a Tuesday with the expectation the children return the completed work by the following Monday so I have time to read their work. The children will be rewarded for completing their weekly homework using our Reward Zone chart. I will alternate between a piece of English and Maths work each week. The activities will compliment work Year 5 children should be familiar with.
In Year 5, Reading continues to be our top priority. In school, your child will receive an Accelerated Reading book which matches their reading age generated from 'Star Reader' (a reading assessment programme used in school). Your child reads this book in school and once finished, completes an on-line reading quiz. A 100% pass means your child moves onto the next level reading books. The children thoroughly enjoy their Accelerated reading books because, as they are now Year 5, are allowed to manage the system independently (with a little guidance from me!!!). Your child will bring home a 'free choice' book or choose to read a book from home. Please read with your child as often as possible. The children are very excited to be rewarded for reading at home by moving their names up a 'Reading chart' to earn points for their House and class. Although by Year 5, most children are capable of reading to themselves, we strongly encourage the children to read aloud so they can practise using expression, ensure they are acknowledging the punctuation and decoding unknown words accurately. Please sign their reading record book each time your child reads, so we can see their reading in the record books.
In Maths this term, we will be focusing on Place value, addition & subtraction mental and written methods, multiplication & division mental and written methods, fractions, money and position.
It is absolutely essential that your child knows their times tables off by heart as it really is the basics of all mathematics and significantly impedes their maths learning if they constantly have to 'work out' the table number facts. We will spend time learning them in school, but it really is an activity which can be practised at home. Every Friday, we will have a 'Times Table Challenge', where the children have 3 minutes to complete as many quickfire times table questions as they can. The children are aiming to receive the 'Times Table trophy' as recognition for their improvement.
English this term involves following the 'Talk for Writing' programme. We will be covering many genres; a poetry, journey quest story, non-chronological, defeating the monster story and recount units.
Specific Year 5 spelling patterns/rules will be taught each day in school. These are spelling patterns/rules we will be learning each week and suggested words to practise at home.
Time is also allocated to learn all of the tricky Year 3/4 and Year 5/6 statutory words in school during the week. We will start the year focusing on the Year 3/4 words. Please try to spend some time practising them at home.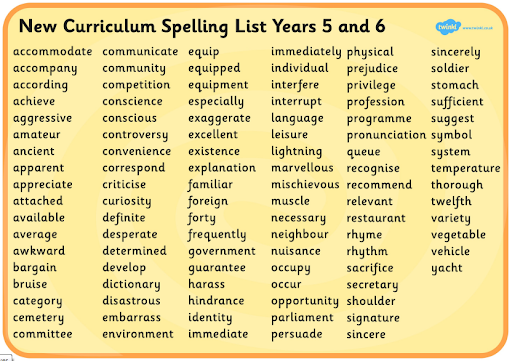 Handwriting and presentation is an important part of Year 5. Your child's aim is to earn their 'Year 5 Pen Licence'. They will have three handwriting lessons a week in school which will focus on the correct formation, sizing and position of each letter and number, as well as teaching them how to join correctly. Your child will need to demonstrate consistent neatly presented joined writing in order to receive their pen.
This term's Science units are 'Forces' and 'Properties and changes of materials'. Science is taught weekly.
Our theme this term is 'Water, Water, Everywhere'. We will be focusing on the River Nile and the lasting achievements of the Egyptians.
Here is a choice grid based on our theme for the children to try and complete activities over the course of the term or it becomes necessary for your child to be absent from school for a period of time.
I hope this has given you a lovely overview of our very busy Autumn term. If you have any questions, please catch me on the playground at the end of the day or ring/e-mail school to make an appointment.
Thank you for your continued support.
Mrs Stirling
Here is a comprehensive list of on-line resources we feel are excellent to use should your child be self isolating or awaiting a Covid test at home and need to complete home learning.
Your child is familiar with using Education City in school, which is an absolutely fantastic website for English, Maths and Science, which school subscribes to each year. It requires an individual username and password (which your child knows & uses in school). Click here to log in.
TT Rockstars is the tool we have invested in to help children learn their times tables in a fun and modern way. Your child has their own personalised login. Click here to access the website.
A few websites linked to Reading
https://www.oxfordowl.co.uk/for-home/reading/
https://www.storylineonline.net/
https://www.barnesandnoble.com/b/free-ebooks/nook-books/kids/_/N-ry0Z8qaZtu1
BBC – KS2 Bitesize – Home
This has links to all subjects for primary school aged children with areas to learn and revise. It has areas with explanations and definitions and videos to support learning.
https://www.bbc.co.uk/bitesize/primary
Punctuation, English Games for 7-11 Years – Topmarks
Trapped – Punctuation. Three punctuation games where you need to punctuate paragraphs and sentences to gain the Key of Freedom to escape from the tower.
https://www.topmarks.co.uk/english-games/7-11-years/punctuation
Thinkuknow – home
Guide to internet safety and safe surfing for young people from Think U Know. Learn about online safety when using blogs, chatting, online gaming and other forms of online communication
https://www.thinkuknow.co.uk/
Crickweb | KS2 Literacy
Free Interactive Primary or Elementary Key Stage 2 ages 6-11 years, Literacy and English Teacher Resources and fun Kids Games. English learning as a second language.
https://www.crickweb.co.uk/ks2literacy.html
Home Page : nrich.maths.org
Finding your home on NRICH. We have homes for students of different ages, teachers and parents/carers. The NRICH Project aims to enrich the mathematical experiences of all learners.
https://nrich.maths.org/frontpage
Planets For Kids – Solar System Facts and Astronomy
Welcome to Planets for Kids I really hope you enjoy the information that I have provided on this website. You will find lots of information about our solar system.
https://www.planetsforkids.org/
National Geographic Kids
National Geographic Kids explores the fascinating world we live in. Have loads of fun discovering incredible facts and information.
https://www.natgeokids.com/uk/
Woodlands Homework Help
Woodlands site has different zones for some foundation subjects (History, Geography, RE, Art and Science) and core subjects (English and Maths). Different topics can be explored too
https://www.primaryhomeworkhelp.co.uk
Wellbeing
https://happiful.com/free-guide-released-to-help-parents-talk-to-children-about-black-lives-matter/