Phonics
Phonics is a way of teaching children to read quickly and skilfully. Using a phonetic approach, children are taught how to:
recognise the sounds that each individual letter makes
identify the sounds that different combinations of letters make - such as 'ch' or 'oi'
blend these sounds together from left to right to make a word
Watch Miss Smith's video to find out more about how your child learns Phonics at Badsey:
Phonics is taught daily at Badsey First School using the GLA Phonics Strategy which is based on the DfE Letters and Sounds Programme.
Children are taught within the phase that is appropriate to their level of development. They are assessed on a regular basis and grouped accordingly. Staff receive regular training in the teaching of phonics which enables them to deliver interesting, interactive sessions that engage and motivate the children.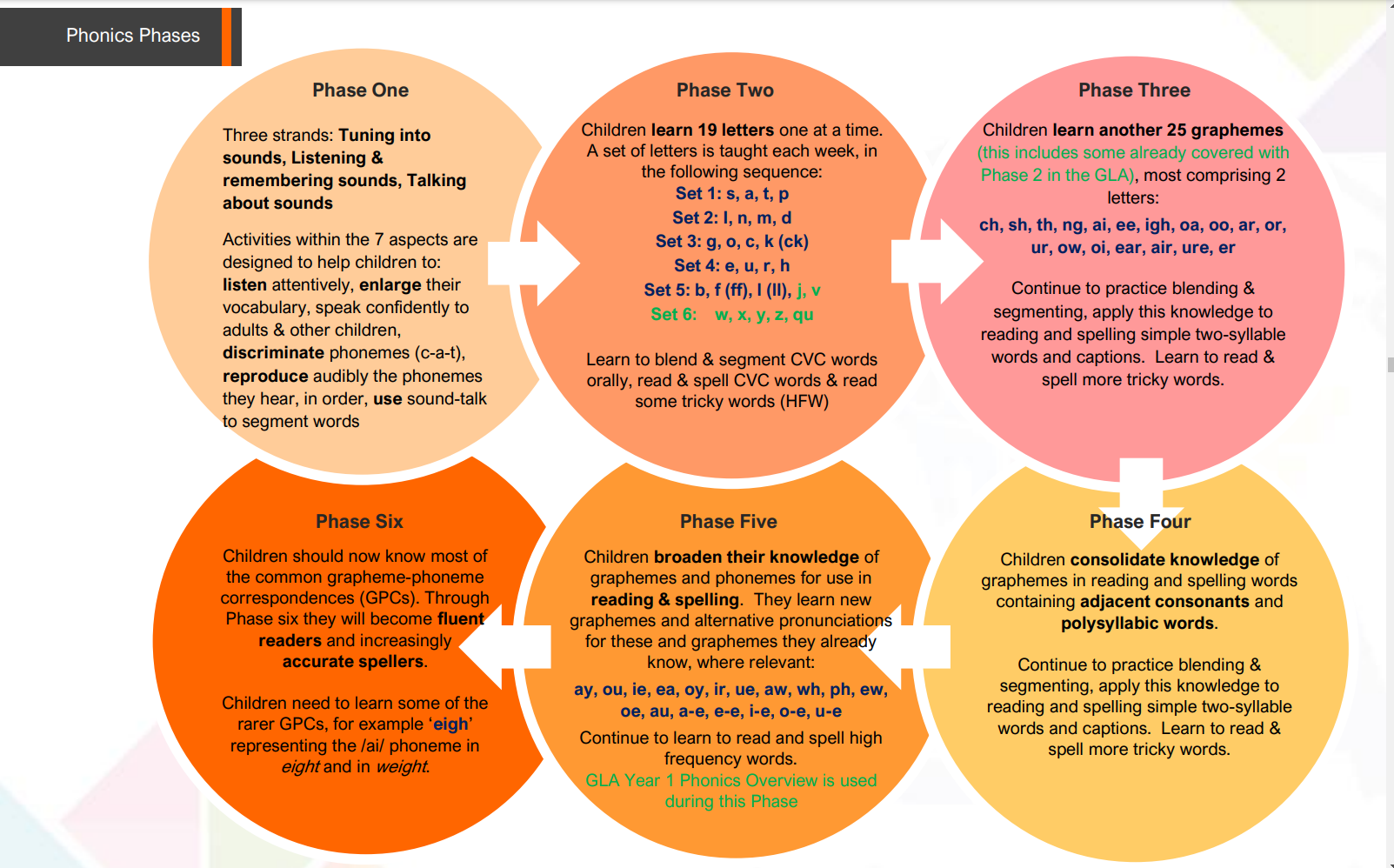 For the Department for Education Parents and Carers Information on the Year One phonics screening check click here
For the GLA Phonics Strategy Document please click here