Year 3 Homework - Summer 2022
Children in Falcon class are encouraged to read each night, learn their 2, 3, 4, 5, 8 and 10 times tables. To help with learning please see below a 1x to 12x poster for you to use.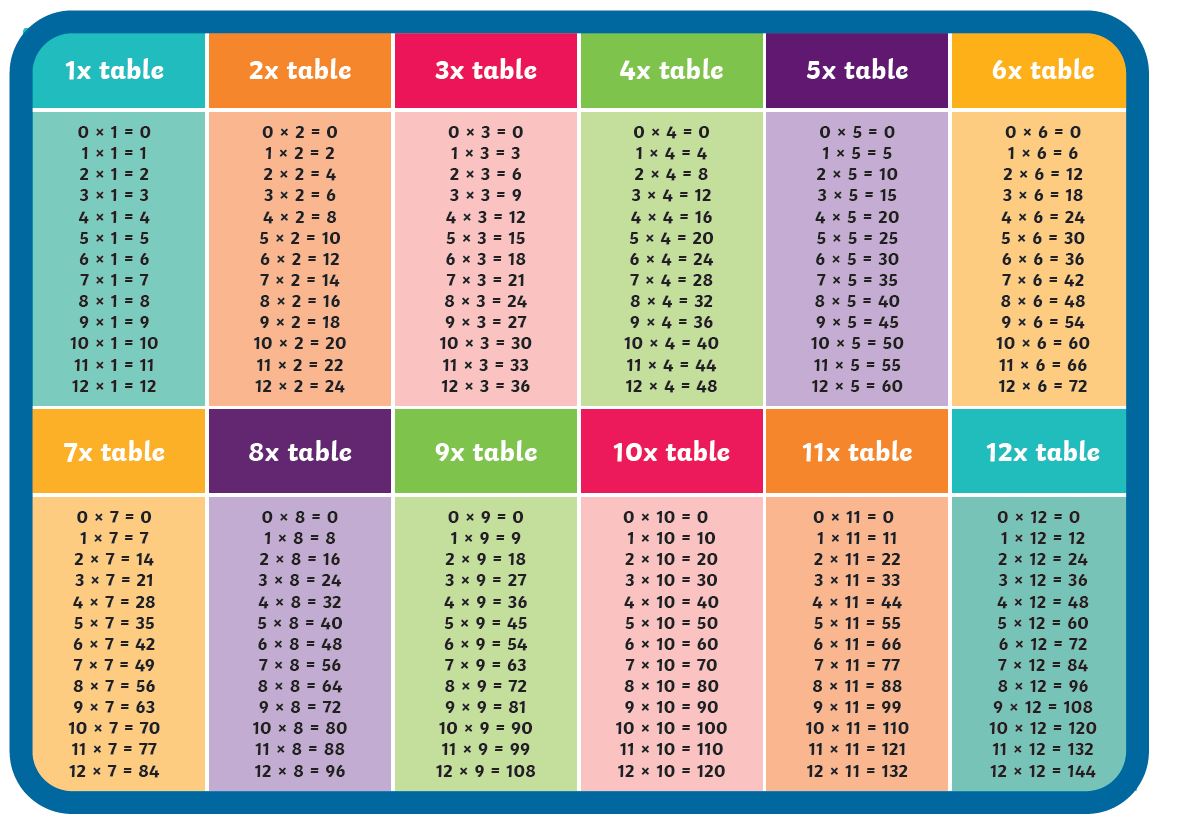 The children will need to keep learning the common exception words
The children are encouraged to include their weekly spellings in their writing, so it is important that they continue to learn their spellings at home.
Homework should be presented neatly and may be done using a computer or handwritten. The children may wish to produce a project, inspired from the list, using a range of methods and media - this is great and may take longer than a week so please don't worry if they have nothing to show one Friday - Mrs Charnley will understand.
Please work with your child as much as you can and enjoy sharing the learning.