Year 5 Homework
(Agreed, after consultation with our Parent Forum)
A piece of either English or Maths, alternating each week set on a Monday.
Maths will be a set of activities using Education City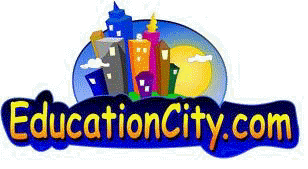 linked to the unit we are working on in school. I am able to allocate 'games' specifically for each child, so they should be matched to their ability. (Let me know if I need to alter the activities)
English will be an activity (usually with a Grammar or spelling focus) set on Microsoft Teams
. The work should be completed & returned via Teams (like we did during Lockdown) or, if requested, I can print off a paper copy to be completed & returned.
Children who do not submit homework will be asked to complete it in school during a break session. Any child unable to complete homework at home, will always be given the opportunity to complete it in school but there is an expectation that they do this independently.
Homework Topic Choice Grid - Click for a clearer copy here