Year 5 Homework
(Agreed, after consultation with our Parent Forum)
A piece of either English or Maths, alternating each week set on a Monday.
Maths will be a set of activities using Education City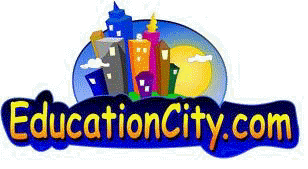 linked to the unit we are working on in school. I am able to allocate 'games' specifically for each child, so they should be matched to their ability. (Let me know if I need to alter the activities)
English will be an activity (usually with a Grammar or spelling focus) set on either Education City or Microsoft Teams
. The work should be completed & returned via Teams (like we did during Lockdown) or, if requested, I can print off a paper copy to be completed & returned.
Children who do not submit homework will be asked to complete it in school during a break session. Any child unable to complete homework at home, will always be given the opportunity to complete it in school but there is an expectation that they do this independently.
Homework Topic Choice Grid - Click for a clearer copy here
Reading
This term, your child will be bringing home their Accelerated Reading book each evening so they can continue their reading at home. It is essential this book is brought back into school everyday because the book will be used by your child as part of their Reciprocal reading session as well as having the opportunity to read in school.
Your child will be rewarded for reading at home by moving up our Reading chart with the aim of moving up each morning and earning a book token. The class with the most tokens at the end of each week, receives our Badsey Book Worm.
Library – We visit the Library twice a half term, but the children can change their books more often, if required. They are given the opportunity to choose either a fiction or non-fiction library book to take home.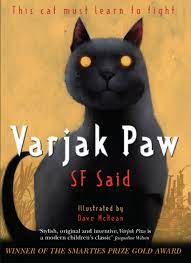 Our class books this term are Varjak Paw by SF Said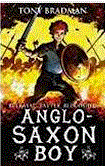 Anglo-Saxon Boy by Tony Bradman
The children will complete a Star Reader quiz at least 3 times before Easter to determine your child's reading age and therefore the appropriate Accelerated Reading book level.
Reciprocal Reading takes place each day. This is a carousel of reading activities where the children get to read with Mrs Stirling, complete a comprehension with Mrs Atkinson, read independently, complete a dictionary challenge and book activity.
Spellings
Year 5 children have 3 spelling lessons a week where they learn the spelling rules from the Year 5 programme of study as well as previous year group spelling rules which need reinforcing. This is the Spring term's spelling plan. A larger copy available here.
Please practise copying out the Year 3/4 and Year 5/6 spelling words, so the children are able to spell these words accurately when writing independently.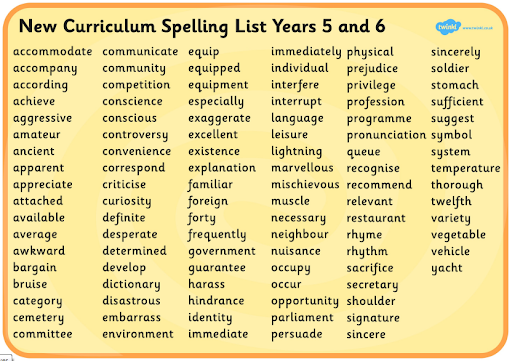 Maths
Please help your child to practice chanting and writing out their times tables. It is absolutely essential they can recite the tables up to 12 x 12. Once your child can chant their tables, practice increasing their speed using TTRockstars.