Reception - Class Owl
Autumn Term 2021
Welcome to the Reception Class Owl web page!
Spring Term 2022
Take a look at the curriculum areas, phonic videos and information about our time in school. If you are unable to find what you are looking for then feel free to chat to us.
*NEW*
Check out our photo galleries. We will update these regularly with things we have been up to in class. We hope you enjoy looking at these with your children and talking about the things they have been learning.
Phonic Videos
Listen to Mrs Williams and Mrs Elsdon in the short Powerpoint presentations. They will help guide you through how to say the letter sounds, discuss sound buttons and will give you examples of segmenting and blending.
SATPIN- Click here
MDGOCK- Click here
EURHBFL- Click here
VWXYZ-Click here
Communication & Language
Literacy
In literacy sessions we will be encouraging the development of language skills. This will involve many listening activities and opportunities to speak with increasing confidence in front of others. We are now well on our phonics journey and will be starting Phase 3 sounds. Children will also complete Newswriting on a Monday. In News writing sessions they will have the opportunity to put their speaking and listening skills to good use and apply their phonics knowledge. In Talk for Writing we will be using the texts "The Gingerbread Man" and "Mr Wolfs Pancakes" this half term.
PE will take place on a Thursday. Please ensure PE kits are returned into school after the Christmas holidays. If you could send in pumps or trainers this term too please.
Forest School will continue every Monday afternoon and will be known as "Muddy Monday". Children will need to wear jogging bottoms/leggings on the bottom and their school t-shirt, jumper/cardigan on top. A clean pair of trainers on their feet and bring a pair of named wellington boots in a named bag. Please ensure your child is dressed appropriately for the weather that day eg: warm/waterproof coat, hat, scarf, gloves if needed.
Personal, Social and Emotional Development
This continues to be a huge focus for us in EYFS. We will continue to playing lots of games, and enjoying lots of circle times and set aside time to discuss:
how we show resilience and perseverance in the face of challenge
identifying and moderating our own feelings socially and emotionally
think about the perspectives of others
We will use our texts to explore and help us identify what we are good at and use the characters as examples.
We also have a self regulation area in our classroom that we are learning how to use to help support us when talking about and identifying our feelings. We will also continue to use the class worry monster to support us in managing our feelings.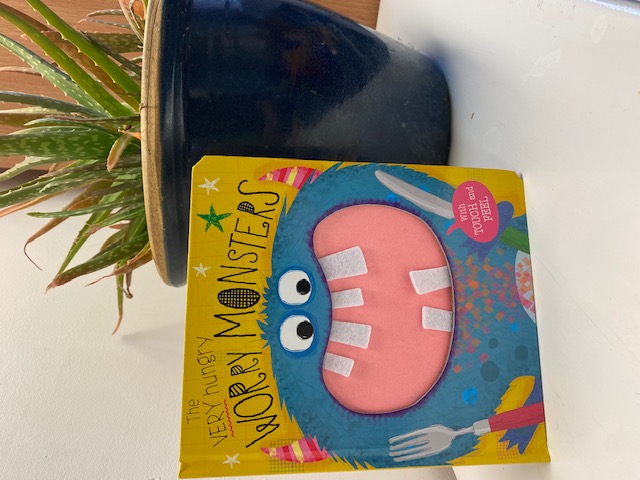 During the Spring term we will:
Week 1-2: Number of the fortnight: 6,

+ mass

Week 3-4: Number of the fortnight: 7

+ capacity

Week 5-6: Number of the fortnight: 8

+ height/length
Compare mass, capacity, length and height.
We also use lots of songs and rhymes throughout our daily routines. We also use opportunities in PE and Forest School to explore mathematical concepts and link other areas of the curriculum.
This term we will be learning all about Chinese New Year, Pancake Day and Mothering Sunday. We will have the opportunity to do some cooking and baking too. We will also be commenting on images of familiar situations in the past. Beginning to understand the effect of changing seasons on the natural world around us. We are also crossing our fingers for some colder weather so we have the opportunity to explore melting ice and snow. We will also be exploring some homes in the past and we will use links to the three little pigs.
From the very start of term we will encourage the children to express themselves creatively using a variety of media, for example painting, collage, music, song and dance. Specifically we will complete Winter pictures and scenes. Use Chinese New Year as an opportunity to explore ink and chinese writing, make lanterns, explore different foods. We are excited to make Gingerbread and build homes too!
It is really important that you read every day. Not only does it "make you brainy" but it helps revisit and recap the phonic sounds so that your child can build upon these. The children now need the opportunity to segment and blend CVC words in preparation for Phase 3 sounds. It is also important that your child practises formation and the "Fantastic Phonics" book can be used as a reference for this. It will really help their fluency and pace of writing now we are beginning to learn about digraphs (two letters that make one sound) and trigraphs (three letters that make one sound).
If there are any questions then please do not hesitate to get in contact with us. We appreciate an honest and open communication and we we always be happy to help. We look forward to welcoming you and your family to Badsey First School. Kind regards, Mrs Williams, Mrs Elsdon and Mrs Appleyard (The EYFS Team).
Helpful Website Links to access if you at home.
Education City- can be accessed here or through the Quick-Links side bar. Your child will need their individual log in to use this website
Topmarks is a great website for maths activities and can be accessed here
Phonics Play has many useful phonics games and can be accessed here
Our favourite counting song can be accessed here
Excellent site built around the 7 areas of learning in the Early Years Foundation Stage. You can access a free 7 day trial but you need to subscribe after this period to access the content – various subscription packages available.
http://www.phonicsplay.co.uk/freeIndex.htm
Great site with some free phonics games
http://www.phonicsplaycomics.co.uk/comics.html
Practise your phonics whilst reading simple comics
www.bbc.co.uk/cbeebies
Many games often recognised by children from their favourite programmes.
http://www.bbc.co.uk/schools/websites/eyfs/
Links to particular cbeebies games from areas of learning.
http://www.bbc.co.uk/cbeebies/stories
Cbeebies stories and rhymes.
http://www.oxfordowl.co.uk/for-home/
Interactive books and reading activities to share with your child at home.
http://www.funwithspot.com/
New and improved! Try creating your own Spot story.
https://stories.audible.com/discovery
Listen to a story together.
www.sebastianswan.org.uk
Books for reading together with links to understanding of the world (good for natural science).
http://www.ictgames.com/
Some excellent numeracy and literacy resources
http://www.ictgames.com/looCoverWriteCheck/LCWC_demo/index.html
Good for spelling high frequency and tricky words!
http://www.crickweb.co.uk/Early-Years.html
Lots of maths and literacy games
www.boowakwala.com
Many games and songs including those relating to festivals.
www.poissonrouge.com
Many delightful games. Spend some time exploring!
http://www.topmarks.co.uk/Search.aspx?Subject=37
Games of varying quality to support different areas of learning.
http://www.bbc.co.uk/schools/laac/
The Little animals' activity centre - plenty of good quality activities to support learning
http://www.bbc.co.uk/schools/laac/story/sbi.shtml
The Little animals' activity centre – stories
www.abc.net.au/children/play
Various educational games, videos and craft ideas
www.britishcouncil.org/kids-songs-little-kids.htm
British Council "Learn English" – songs and stories
http://www.bgfl.org/bgfl/15.cfm?s=15&p=252,index
Good quality games from a range of websites such as BBC. Supports communication, language and literacy, problem solving, reasoning and numeracy as well as other areas of learning.
www.bbc.co.uk/schools/numbertime/index.shtml
Problem solving reasoning and numeracy
http://www.bbc.co.uk/schools/barnabybear/
Visit the world with Barnaby Bear!